OMEGA Engineering holds a certificate of Quality Management System consistent with ISO 9001:2015 (first certificate date: 7 February 2006). The system covers the whole organization. The products/services certified extent: "Design, research and manufacture of filtration equipment and systems for industry". Certificate No.: 10000493712-MSC-RvA-POL.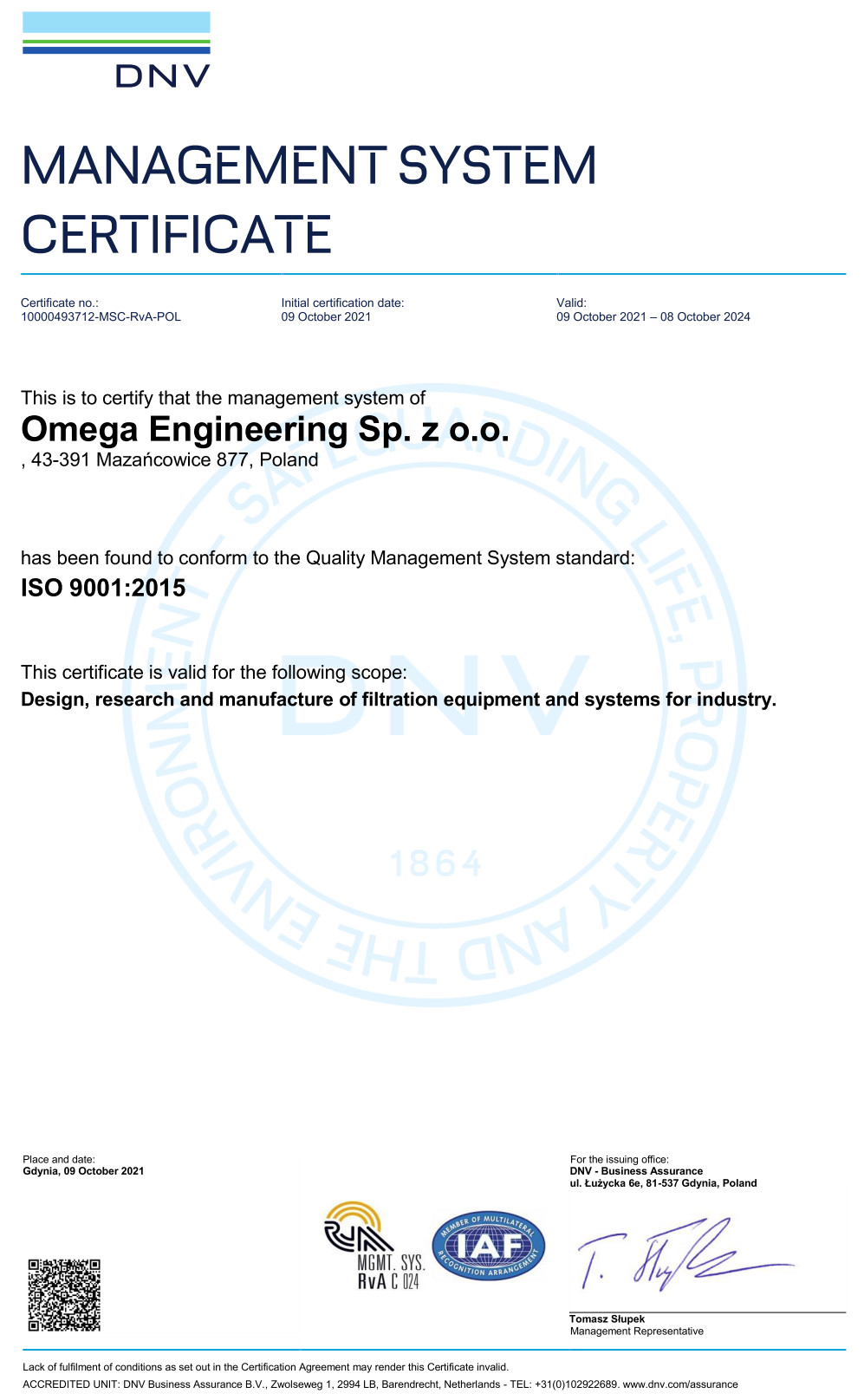 The certificate was issued by DNV GL Business Assuraness B.V.
Quality policy
A strategic company of OMEGA Engineering company is to deliver products meeting the clients' expectations. A mission of OMEGA Engineering Sp. z o.o. is to continue the technical ideas and the company organization culture completed and supported by:
maintaining and strengthening the position of the national leader in drafting, research, and production of filtering devices and systems for the industry,
extension of foreign clients of OMEGA Engineering,
active creation of the company image as a modern and specialized enterprise,
introduction of new, better, and innovative products consistent with the expectations and requirements of the clients,
a creation of a competent, united, cooperative, motivated personnel of the company,
a rise in organization and marketing work efficiency.